IRIS 4 Panel Pet Pen Review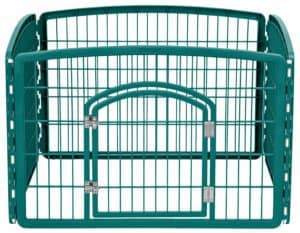 When you have a puppy or small breed of dog, one of the best products you can buy for them and yourself is a playpen. They get some space where they can exercise, and you get to keep them secure in one place. That is provided that they have already been crate trained of course. The IRIS 4 Panel Pet Pen is one of the most in demand playpens for this purpose.
In a hurry? Click here to shop for it on Amazon.